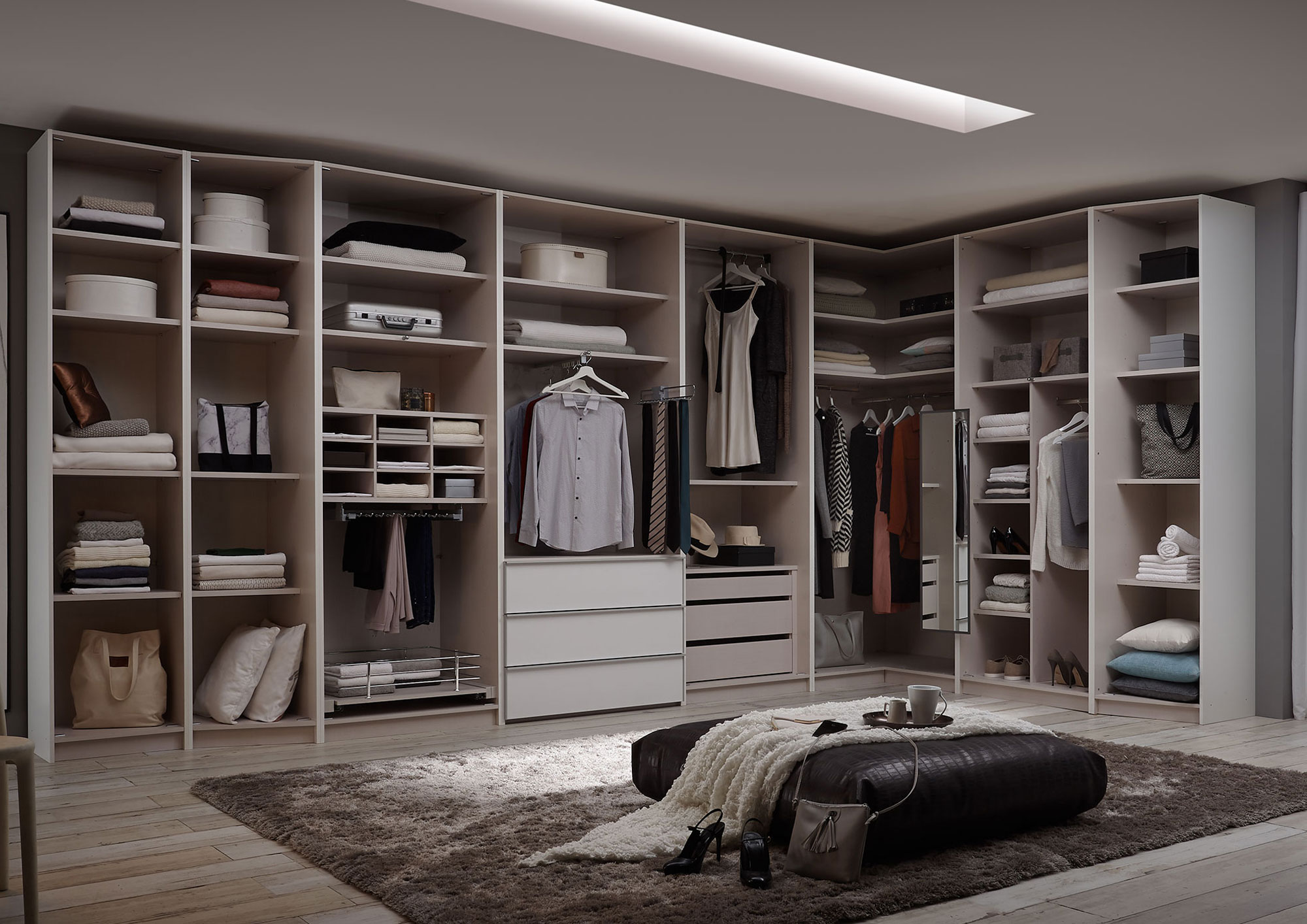 APERTO – the wardrobe without fronts. Door open, light on – in front of you a dressing room with an unobstructed view of your favourite pieces. This boutique experience is offered by APERTO – the wardrobe without fronts. Thanks to its freely selectable and combinable basic elements, it is the ideal solution for any room situation. Its open elements with outer sides and drawers in white decor with high-quality Texline interior fittings look attractive and valuable – but are guaranteed not to steal the show from your wardrobe. And best of all: you can choose from a huge selection of practical accessories for your individual APERTO wardrobe and thus set specific furnishing priorities. You will find suitable accessories under Accessories.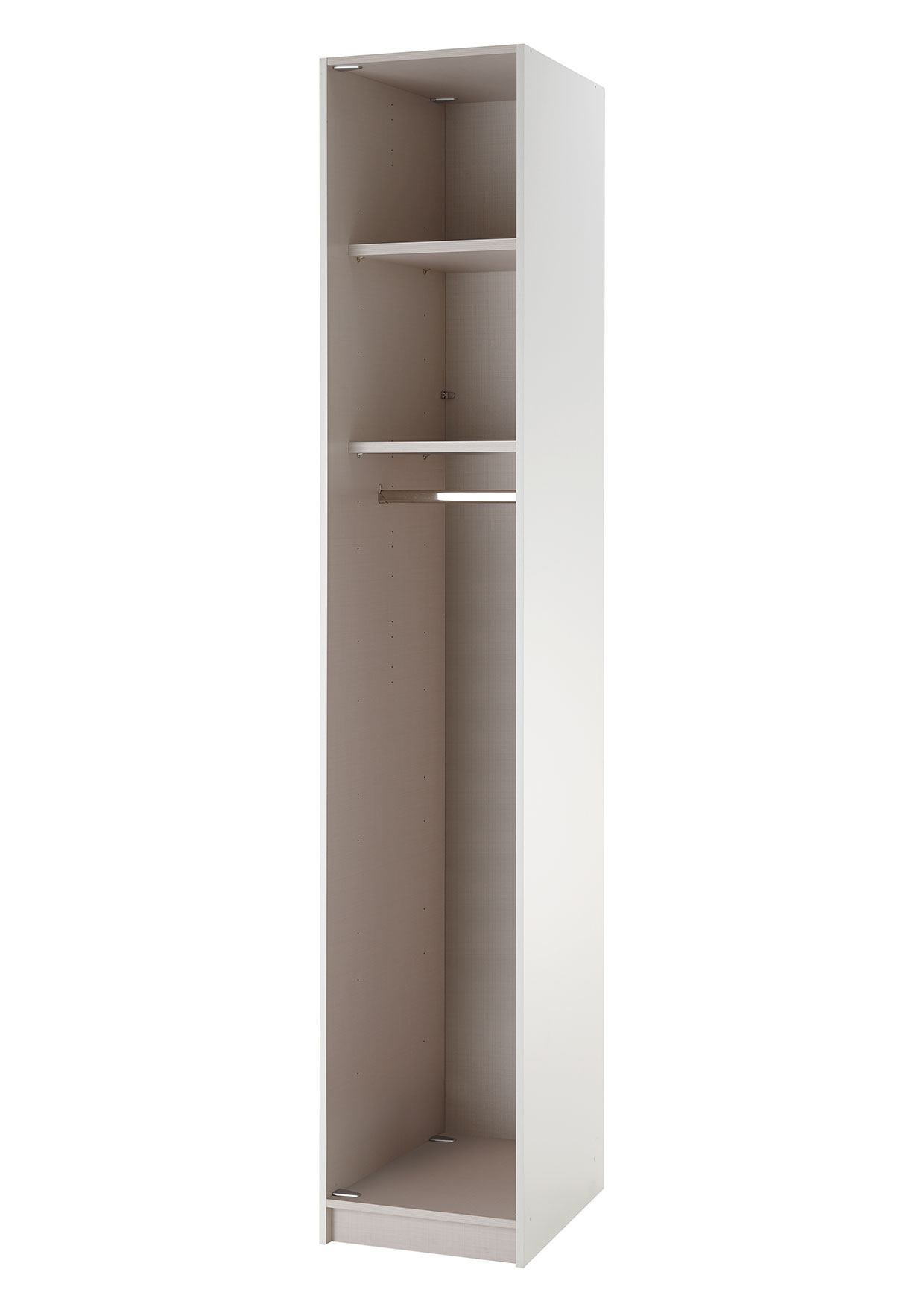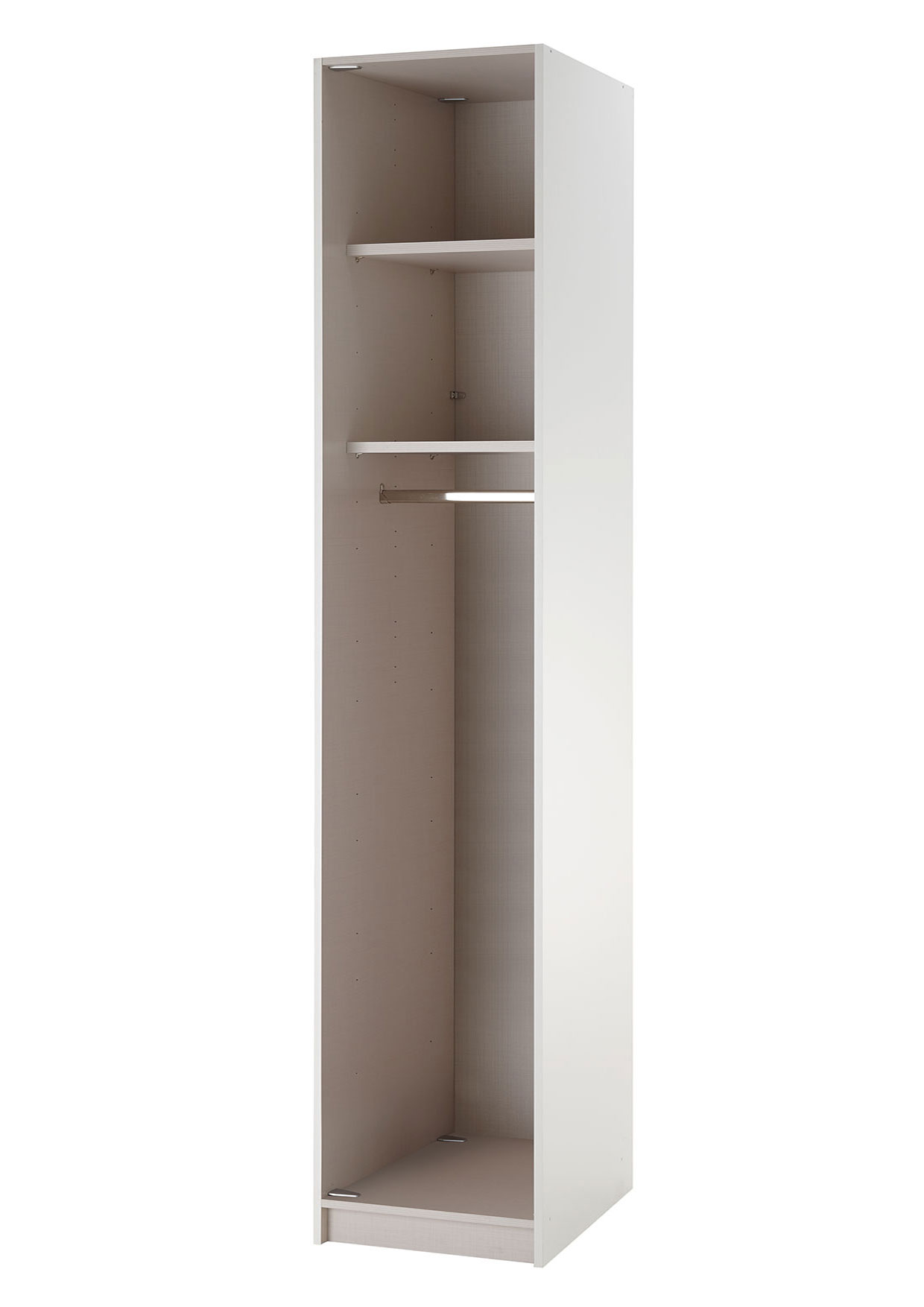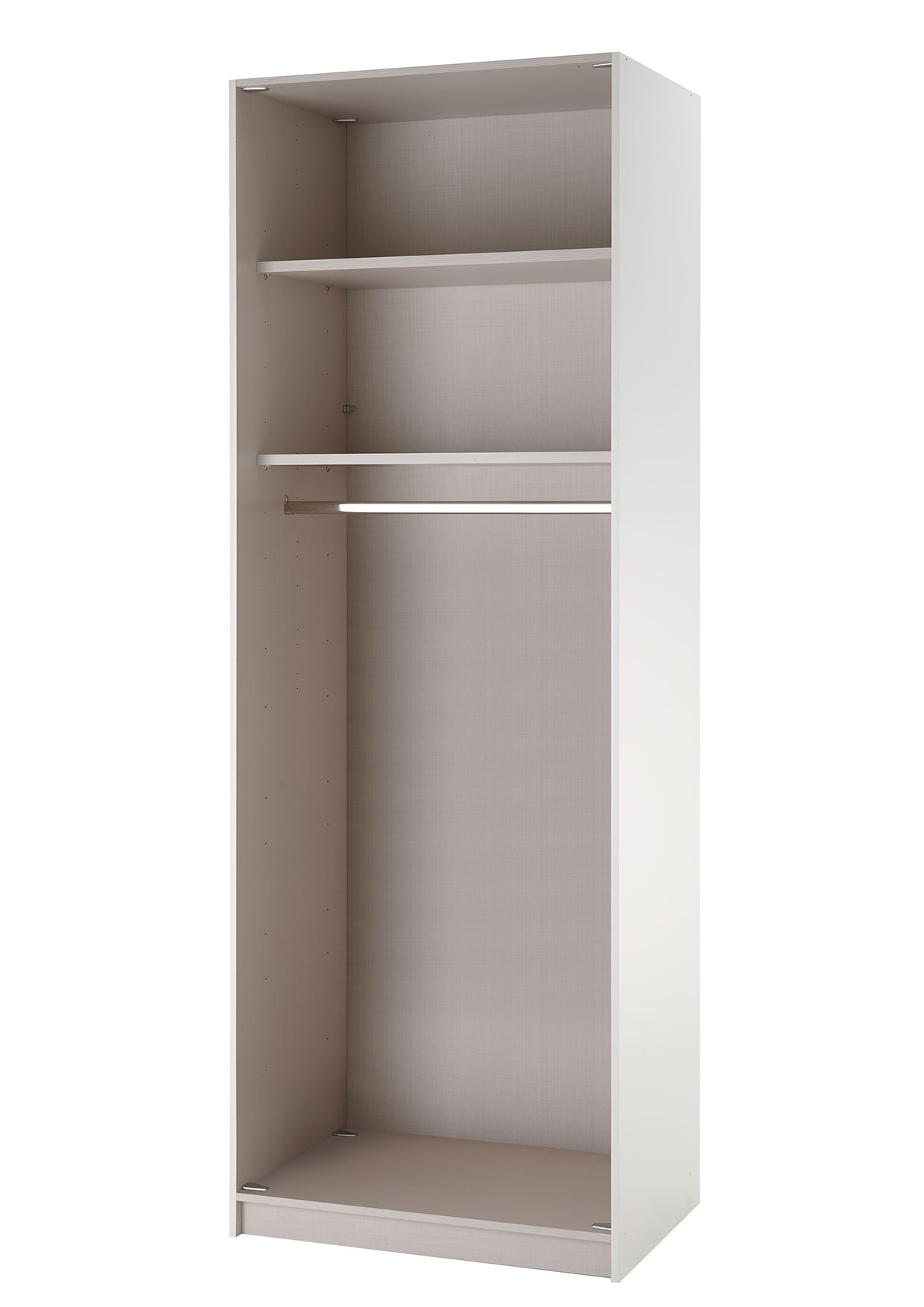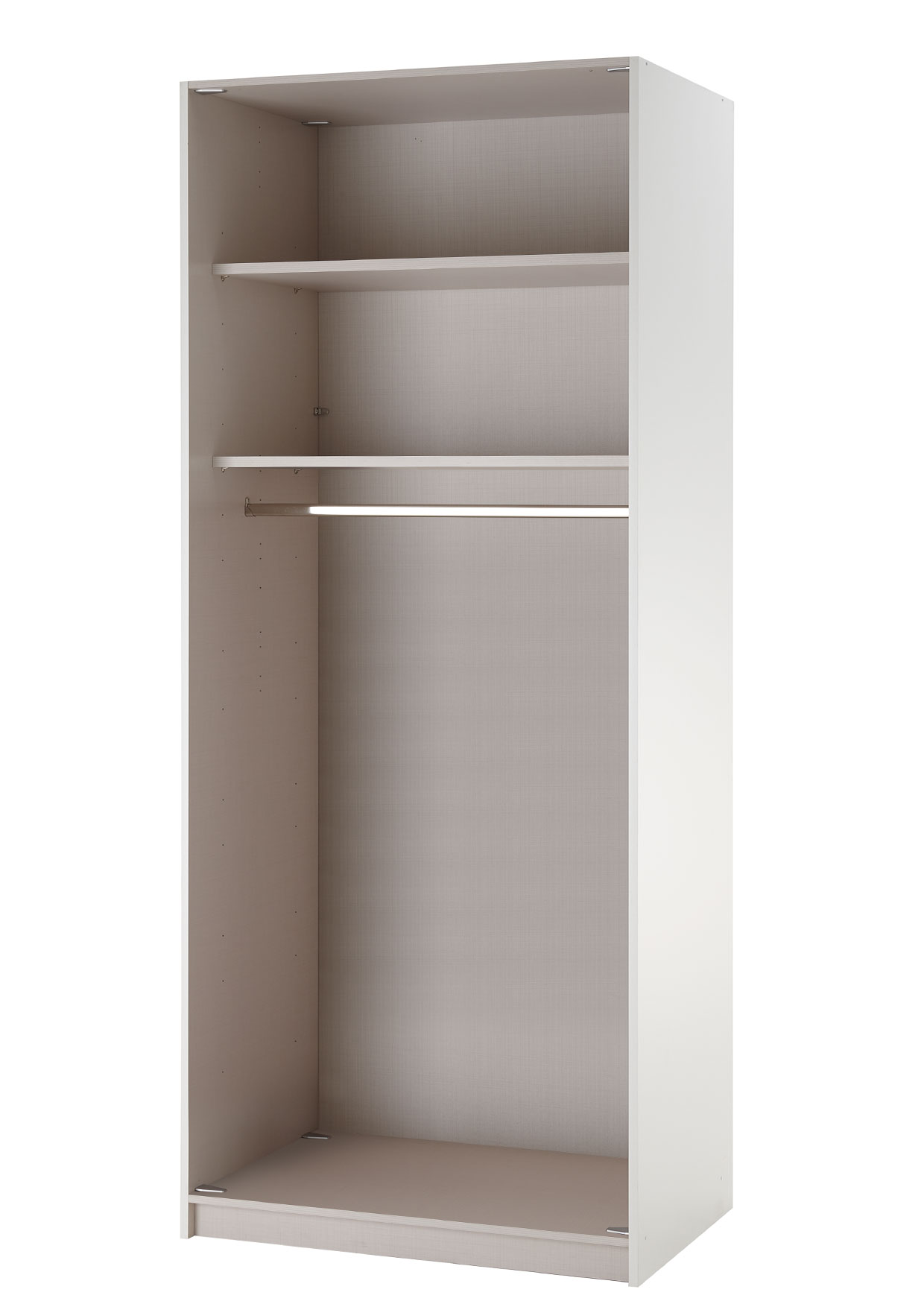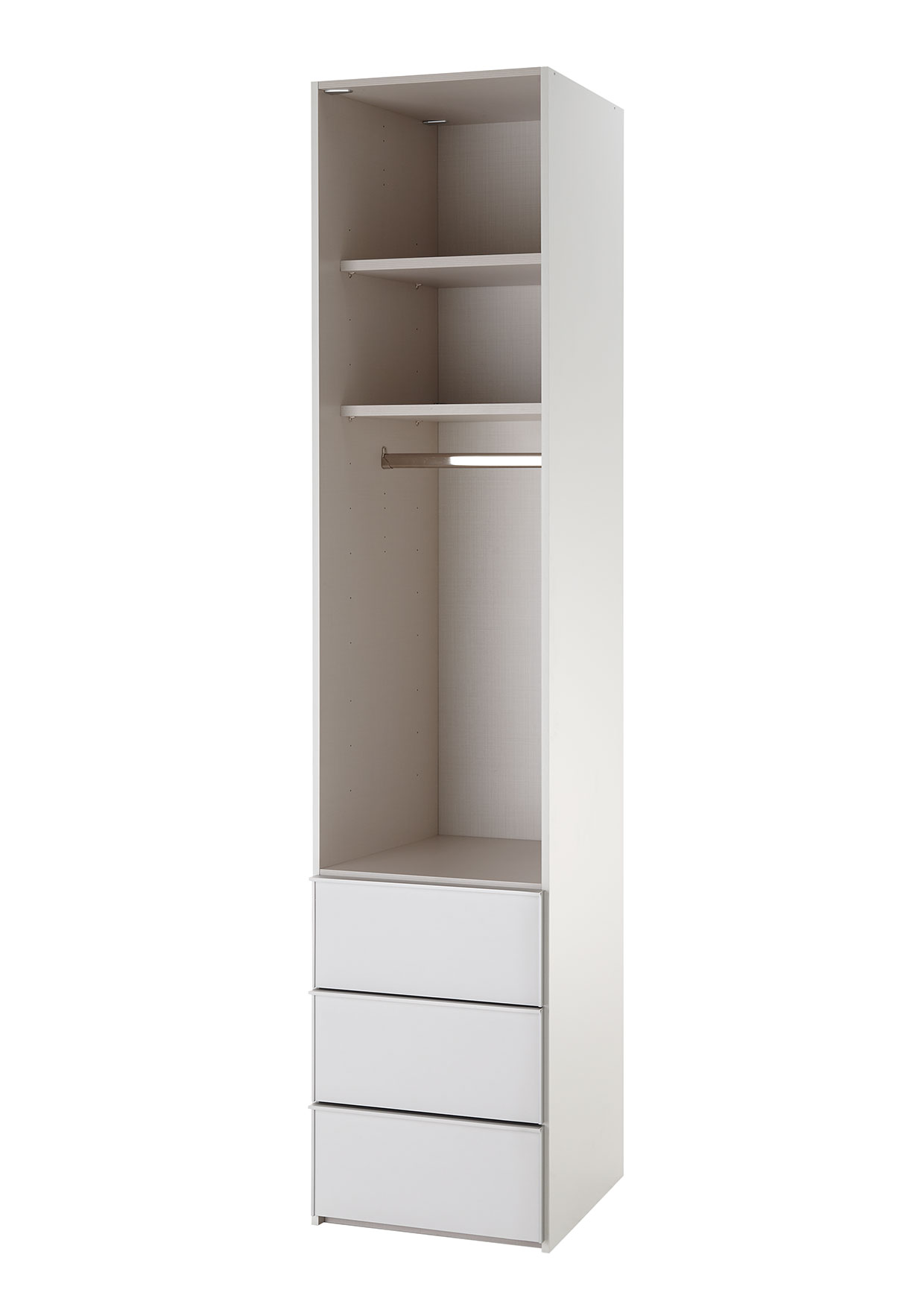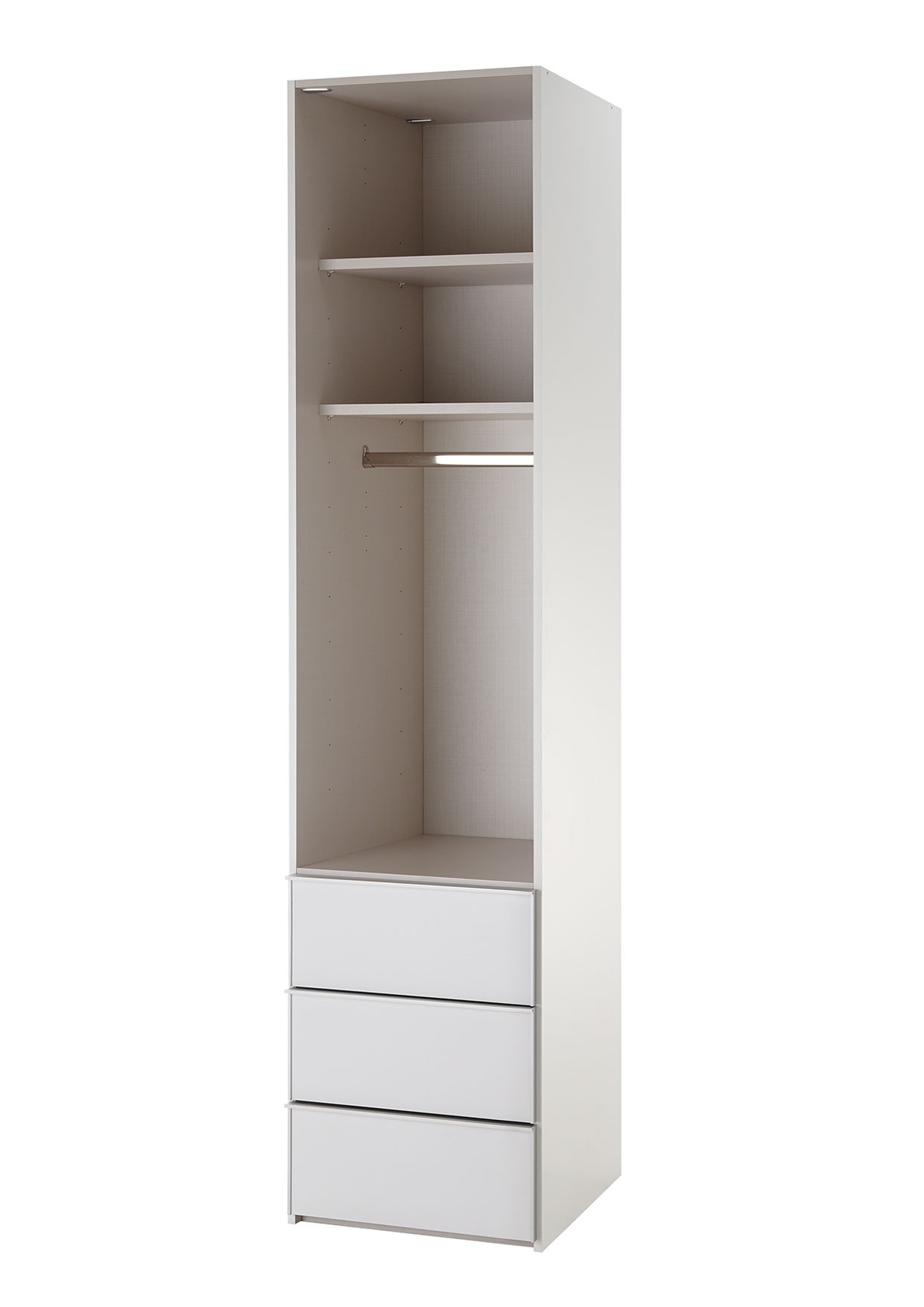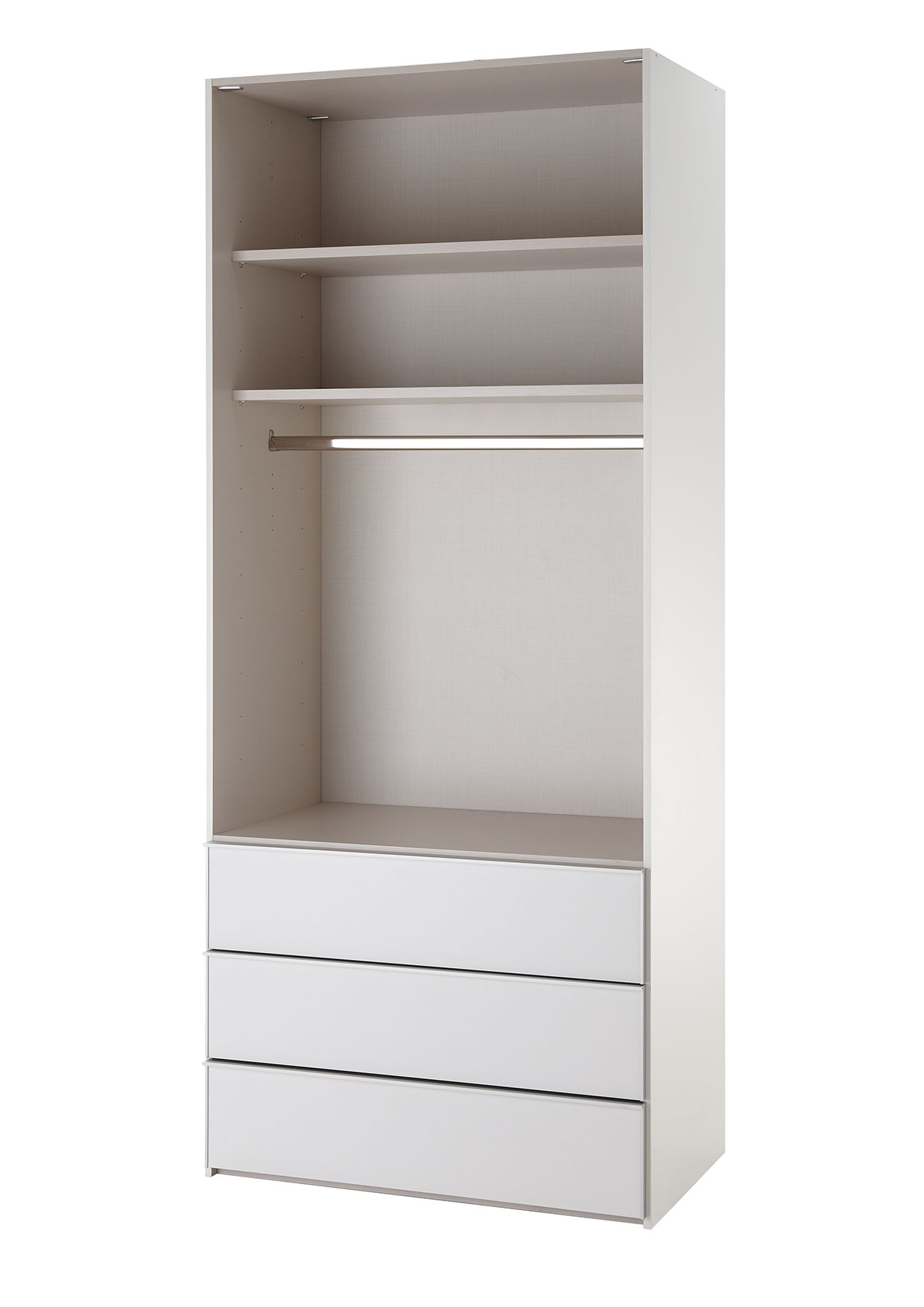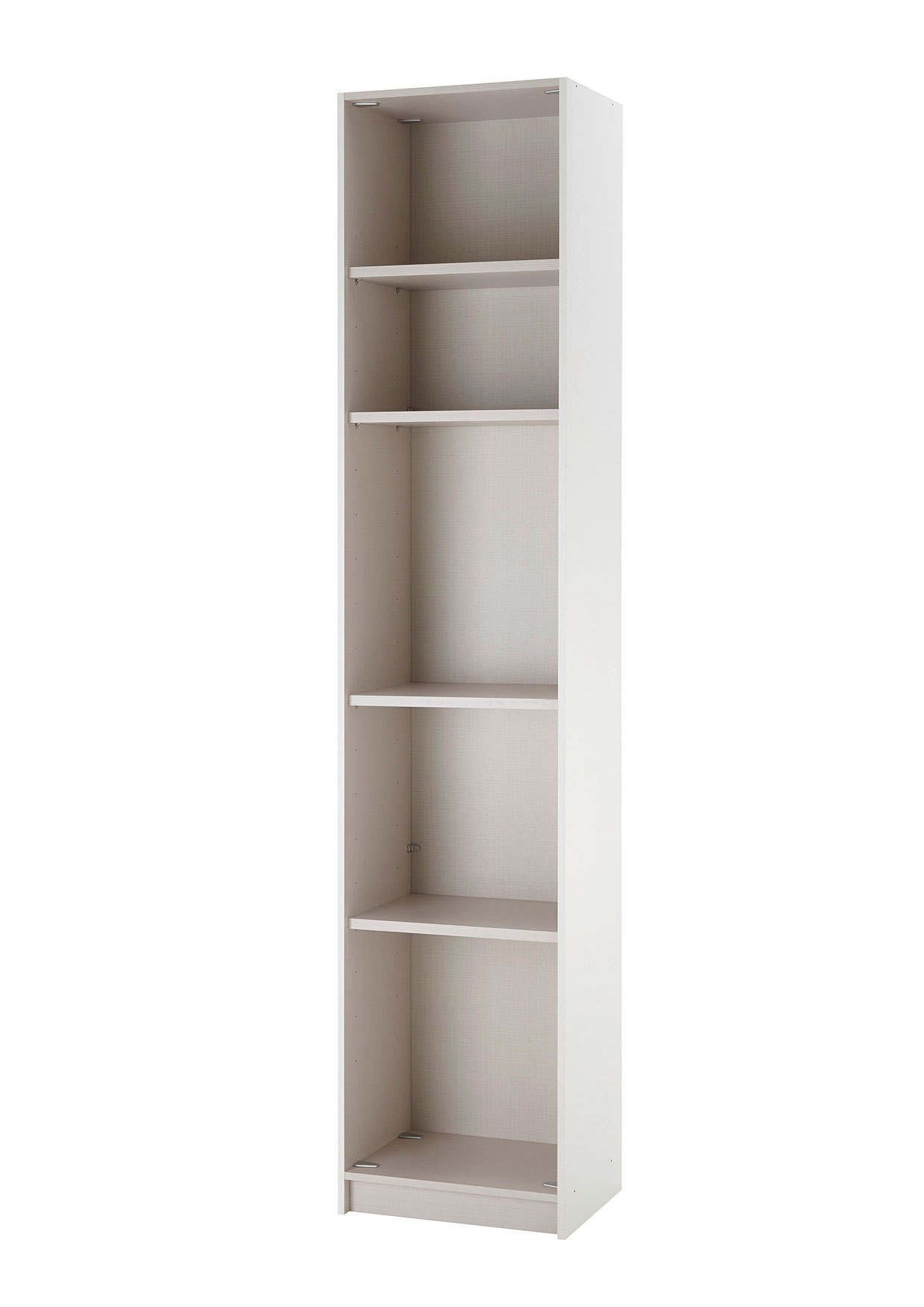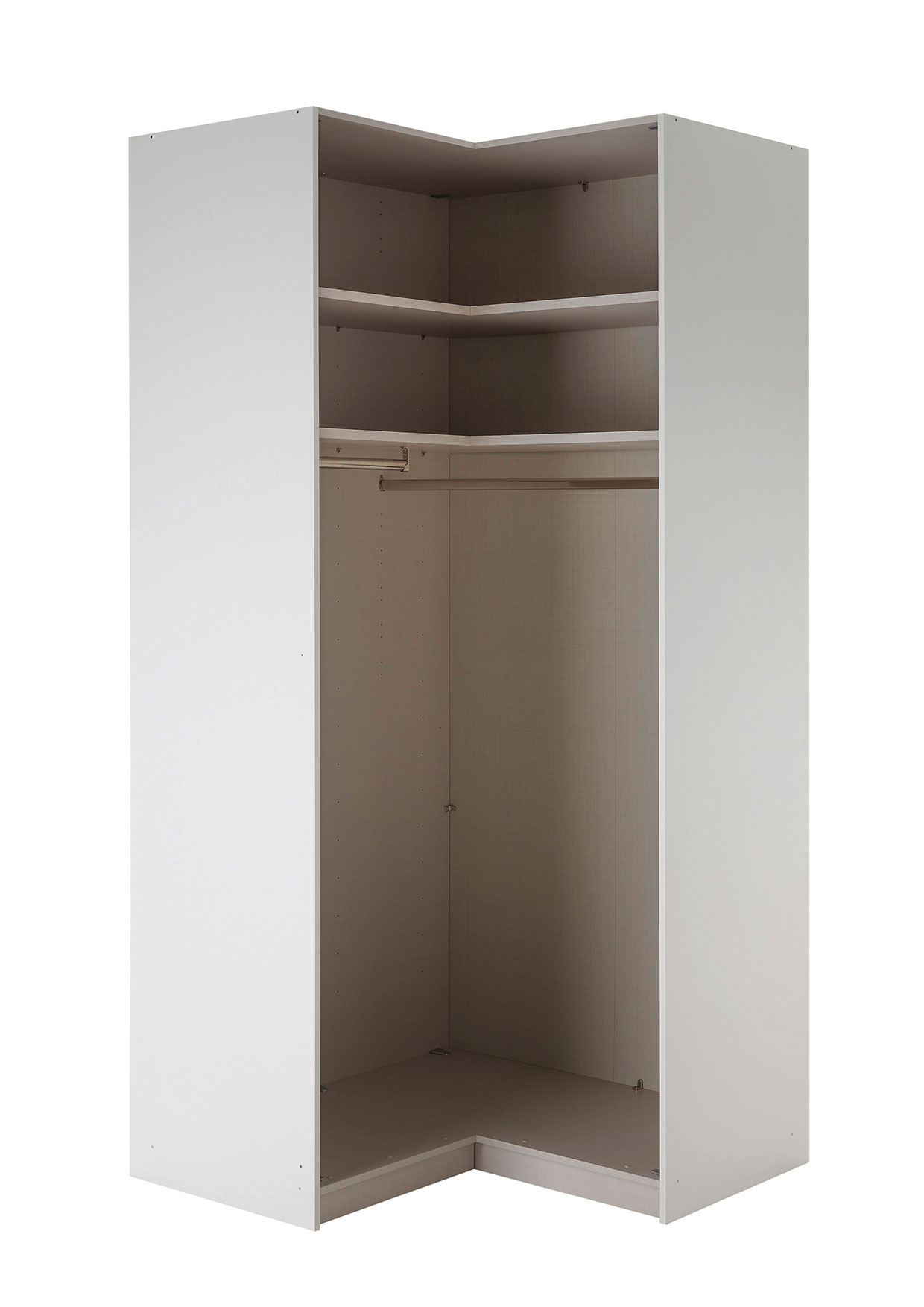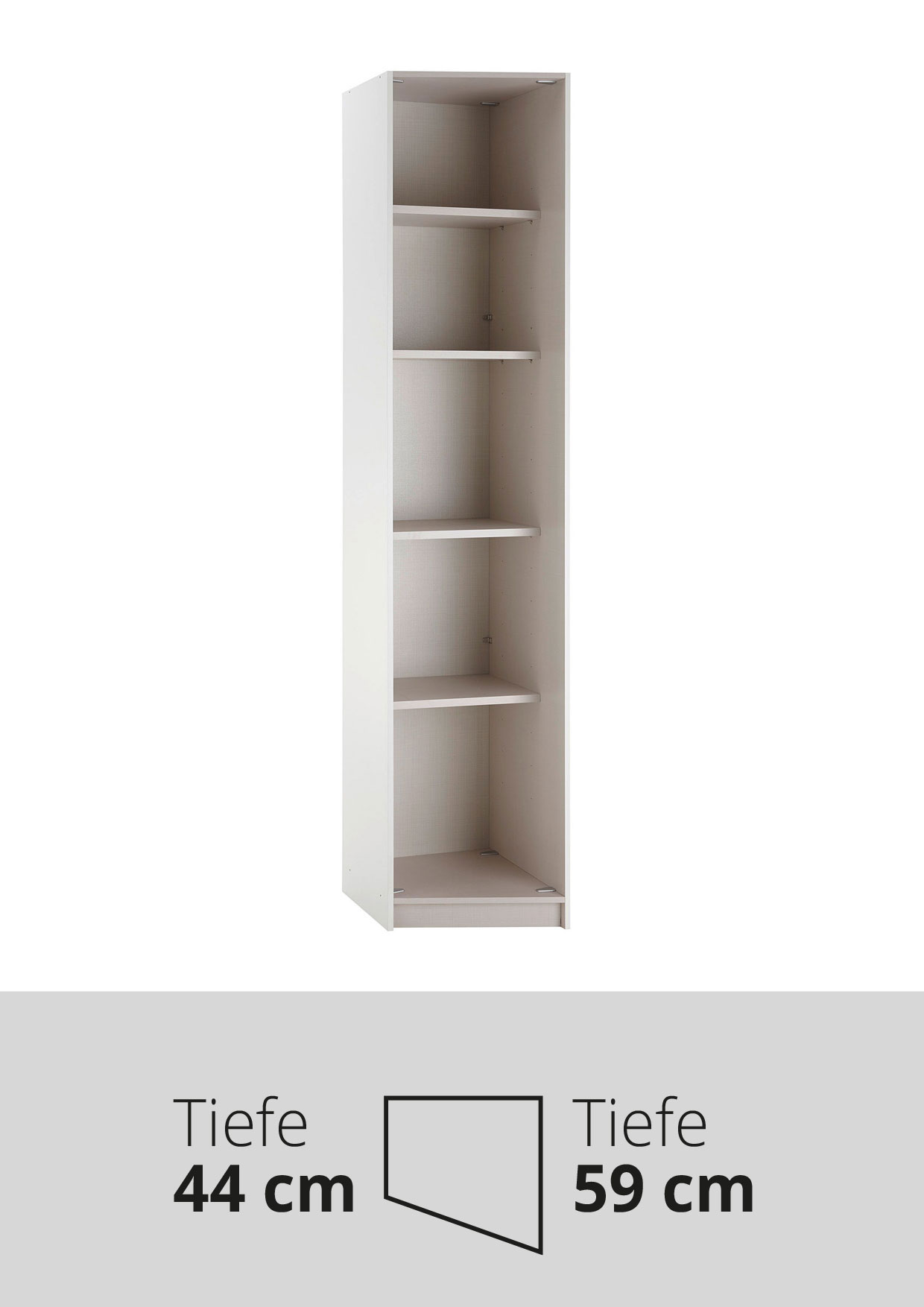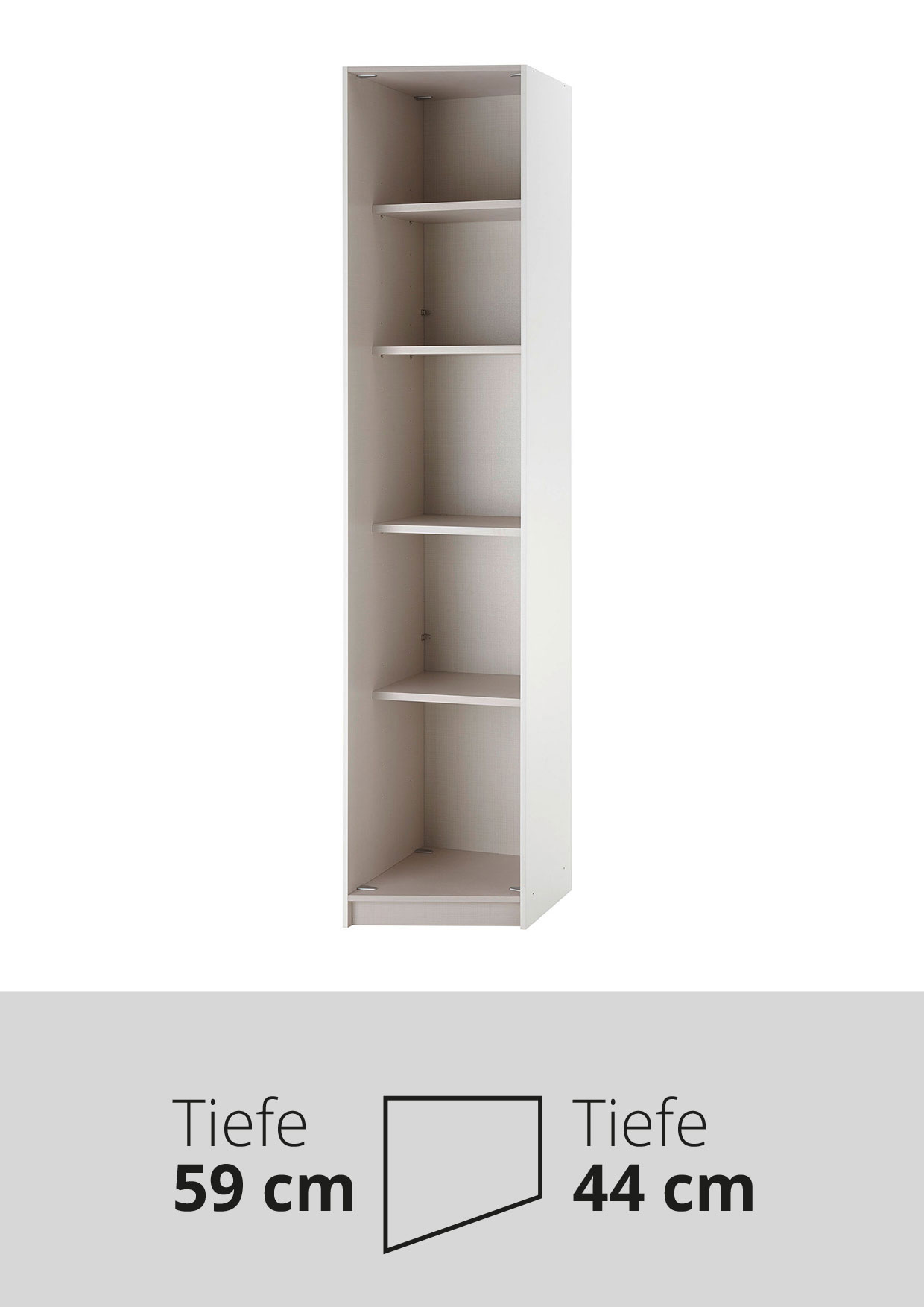 Carcass and drawer decor

Decor White
Interior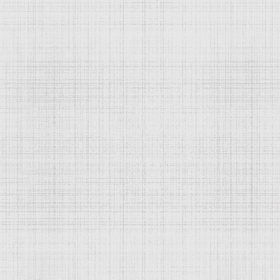 Decor Texline
Handle strips for drawers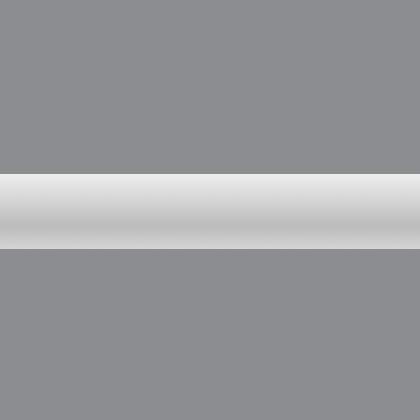 aluminium-coloured
Everything in its place
Whether clothes lift, tie rack, clothes rails or laundry baskets: you decide how much and what kind of storage space is necessary for your individual needs. A variable storage system allows for creative interior design – and shows off your wardrobe to its full advantage. The optional Aperto accessories have limitless design options for your personal dressing room.